Welcome
St Teresa's Nursery School is a Catholic Maintained Coeducational Nursery School in Belfast, Northern Ireland. We are proud to be the first nursery in the North of Ireland to be awarded the 'Gold' Rights Respecting School Award. Children's rights form the cornerstone of our vision, values and aims.
We welcome children and staff from other faith denominations. During the school year 2023-24, the intake of the school will be 68. All pupils will be in their pre-primary year. We have 2 mainstream classes and two classes for children with special educational needs (SEN).
We opened in 1994 and are affectionately known as 'The Butterfly School'. We are a purpose built nursery, traditionally catering for the needs of pre-school children in the parish of St Teresa's. Our aim is to provide high quality nursery education in a just and caring environment.
Parents and carers are a child's first teachers. When a child comes to school, they bring with them an array of different experiences. It is on these experiences that we build. This can best be done by parents, adults and teachers working together in partnership both at home and school.
St Teresa's Nursery is part of West Belfast Area Learning Community and we are fostering links with both our feeder childcare settings and local Primary, (St Teresa's) and Special school, (St Gerard's). St Teresa's Nursery has partnered in the past with Shaftesbury Nursery in the Shankhill through Shared Education and, 'Bornehuset Labyrinten' in Denmark as part of an eTwinning project focused on ICT in Early Years. We hope to commence a new Shared Education Partnership in September 2023. All of these partnerships allow the children to experience a depth and quality to their learning experiences.
In St Teresa's we have a strong focus on meeting the individual needs of the child. We observe children's patterns of behavior (schemas) and plan activities accordingly to maximize children's involvement in their play, enabling them to 'be the best that they can be'. Staff are highly skilled in meeting children's language and communication needs. We have held 'Makaton Friendly' status since 2016, and now have 'Silver Makaton Friendly Award'.
We are passionate about Outdoor Learning and are members of the Northern Ireland Forest Schools Association (NIFSA). We have been awarded Eco School's Green Flag six times and have been awarded bronze, silver and gold awards from the Woodland Trust 'Green Tree' awards. We have been a Fair Trade Aware school since 2016 and support Trocaire, Tiny Life and Autism NI as our chosen charities.
Vision - STNS
Support – the unique potential of every individual​​
Thrive – within an inclusive, diverse and supportive learning environment​
Nurture – secure, resilient, creative and emotionally intelligent individuals​
Succeed – through high quality education and real world experiences
Values
| | | |
| --- | --- | --- |
| Child Centred​ | Supportive and Caring​ | Rights Respecting​ |
| Teamwork​ | Forward thinking​ | Reflective​ |
| Friendly and Welcoming ​ | Partnership with Parents​ | High Quality Teaching & Learning ​ |
| Inclusive​ | Collaboration ​ | Respectful​ |
| Committed​ | Nurturing ​ | Safe​ |
Aims - Our shared vision is achieved by:
Promoting positive partnerships with parents, local schools, external agencies and in the local community. ​
Fostering an environment where all stakeholders feel valued, supported and listened to within our Butterfly Family. ​
Planning effectively to meet each member at their current point of need; recognising their strengths, and enable them to build on their skills and success – this includes all stakeholders.​
Providing a curriculum that builds on strengths/areas of interest and develops skills through exciting and meaningful learning experiences . ​
Promoting positive behaviours through encouragement, positive experiences and specialised strategies.​
Valuing the voice of the child and ensuring their rights and responsibilities are respected and promoted.
Upcoming Events...
Monday, 11th December 2023
Butterfly Parent Christmas Craft
Tuesday, 12th December 2023
Butterfly Parent Christmas Craft
Wednesday, 13th December 2023
Butterfly Parent Christmas Craft
Christmas Dinner
Thursday, 14th December 2023
Butterfly Parent Christmas Craft
Butterfly Class 1+2 Christmas Trip (9.30)
Friday, 15th December 2023
Butterfly Parent Christmas Craft
Monday, 18th December 2023
Ellie the Christmas (Environmental) Elf
Wednesday, 20th December 2023
Visit from Santa
Friday, 22nd December 2023
Christmas Party (No dinners - collect by 11.30)
Latest Photographs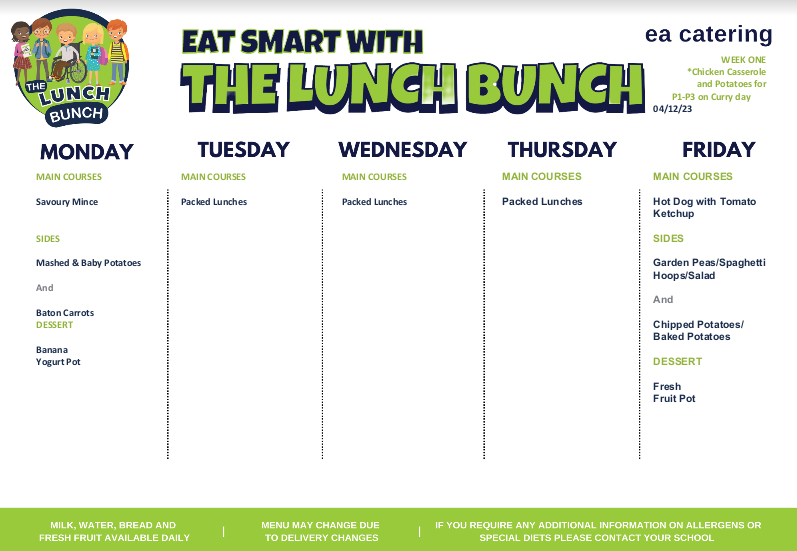 St. Teresa's Nursery School, 24 Bearnagh Glen, Belfast BT11 8HR | 028 9061 6944