Principal's Address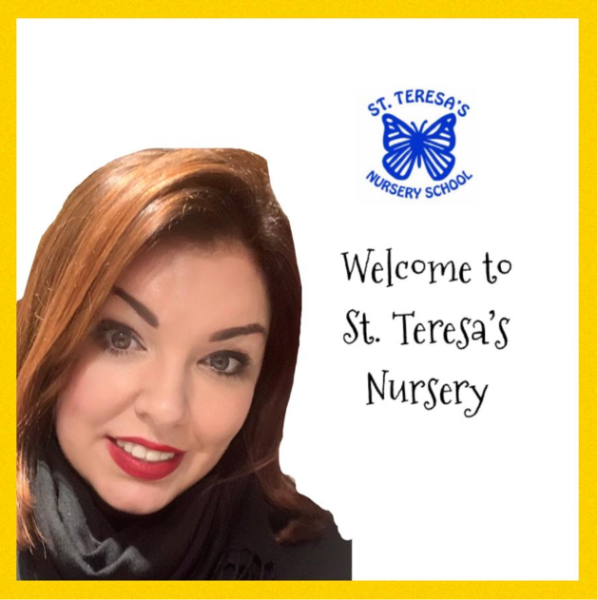 Welcome to St. Teresa's Nursery
My name is Clare Evans, and I am the principal of St. Teresa's Nursery School. I am honoured to lead our community and to play my role in ensuring that we continue to celebrate our long and distinguished history while working together to further develop and enhance this outstanding nursery, the "Butterfly School" situated in the heart of West Belfast.
I chair the West Belfast Area Learning Community and work cooperatively with other principals in our area to share good practice and ensure the highest education for all our little "Butterflies."
St. Teresa's Nursery has always had an excellent reputation. In the past few year, we have been awarded the "Catholic Ethos Award, with Distinction," Gold Rights Respecting School, Makaton Silver, and our sixth Green Flag! We offer an outdoor space that is second to none and reflects and complements learning experiences indoors to ensure a holistic approach to providing educational the highest standard.
I am immeasurably proud of my staff and I marvel at their resourcefulness and the compassionate consideration that they have demonstrated for all of our children. In countless ways, they have revealed the depth of their love for both the children and our school. All our practitioners seek to "go above and beyond" in order to maximize learning opportunities for our children. I am proud of them, grateful to them, and humbled by them.
Our School Development Plan for 2023/26 sets out our vision, values, and aims. We are now able to share with you digitally our curriculum for preschool children, which is mapped to allow children to progress at their level while accessing the balance and breadth of activities to develop their skills.
Staff have embraced digital technology with a speed and enthusiasm that is indicative of their strong commitment to professional development. Our work with coding is helping to prepare children with important skills needed for their future learning. Our approach to ICT is that it should be creative and active.
Finally, I would like to thank Tim Attwood and our board of governors for their unshakeable support. Their encouragement is as highly valued as their practical support and guidance. No principal could be better served by their governing body, but more importantly, no school could be better served by its governing body.
Since St. Teresa's Nursery opened in 1994, we have strived to offer the highest quality education for children of our parish. We hope that our provision will only go from strength to strength.
St. Teresa's Nursery School, 24 Bearnagh Glen, Belfast BT11 8HR | 028 9061 6944